It seems that everyone enjoys Saint Patrick's Day!  Below are some simple shamrock project examples that use easy to find supplies: crayons; construction paper; glue; scissors; markers and colored pencils.  Download and print the free shamrock patterns.  Cut the shamrocks out and trace them onto sturdy paper which you can then cut out for a re-usable pattern/tracer!
Pattern for a large shamrock [PDF]   |    Pattern for several shamrocks in a variety of sizes [PDF]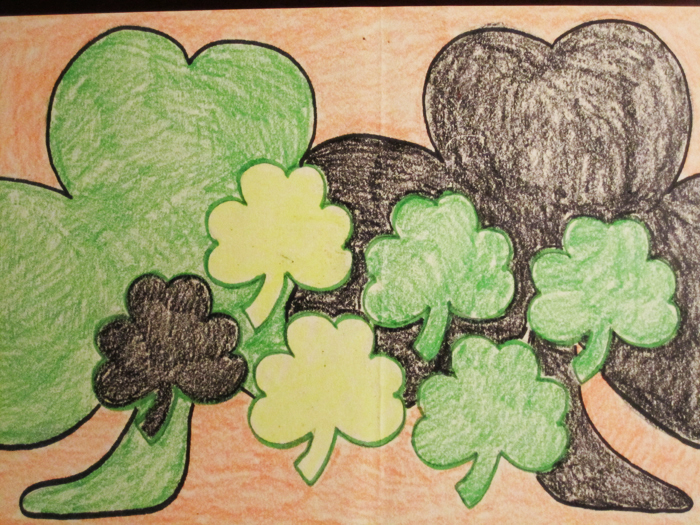 Big shamrocks and small, nice tracing skill practice for the little hands of small children.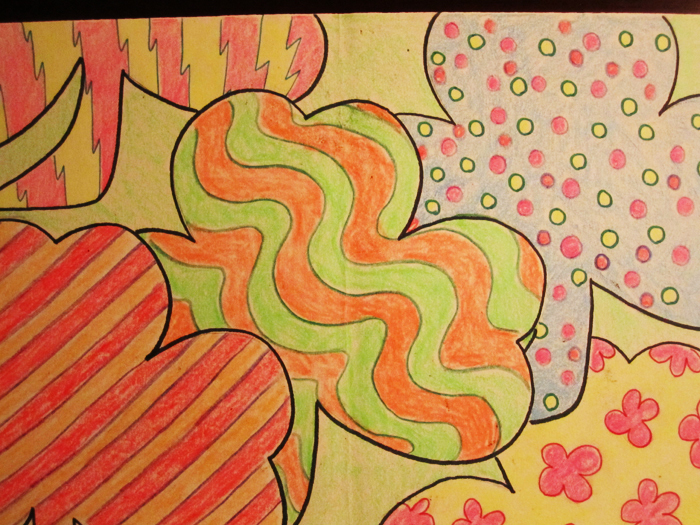 By careful tracing you can make the shamrocks look like they are layered on top of each other!
Using markers and crayons to draw designs makes an interesting visual combination.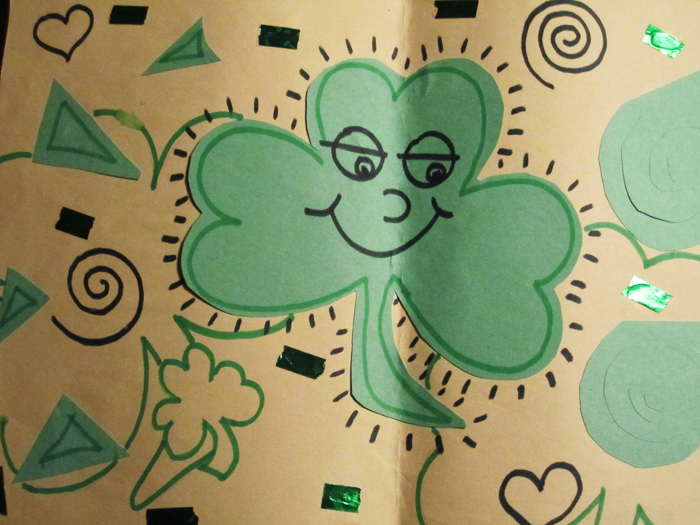 Using the scraps of paper that are left over from cutting out the initial shamrock provides simple texture.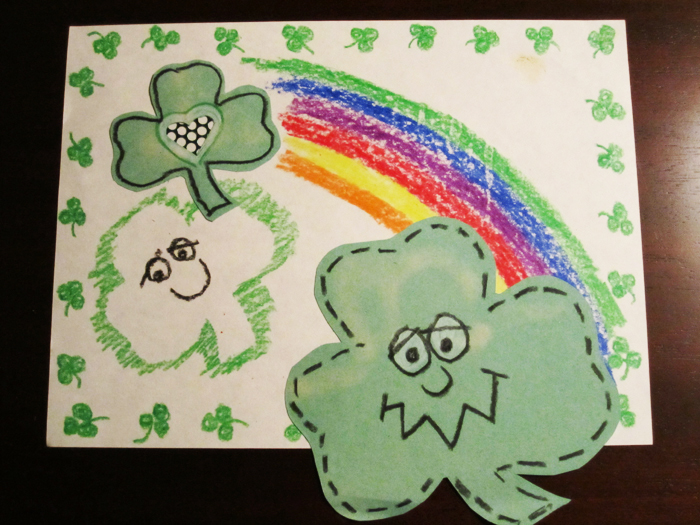 This example was made years ago so is a bit faded but I wanted to show how I would encourage my students to let their work extend beyond the edges of the background paper if they wanted.  This sounds like a simple concept but, to a young child, it is a big step in learning to not let the art supplies make all the "rules".  The 2nd shamrock down was made by drawing zig-zag lines over the outer edges of the pattern with the green crayon then removing the pattern.
A simple idea, but another great learning concept for a young child!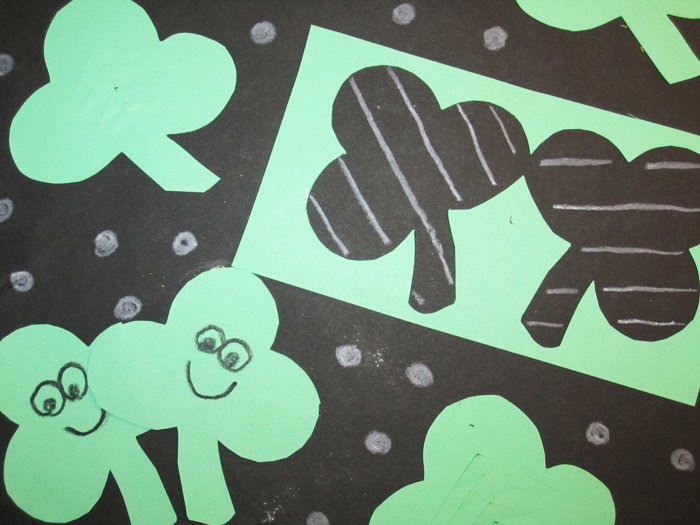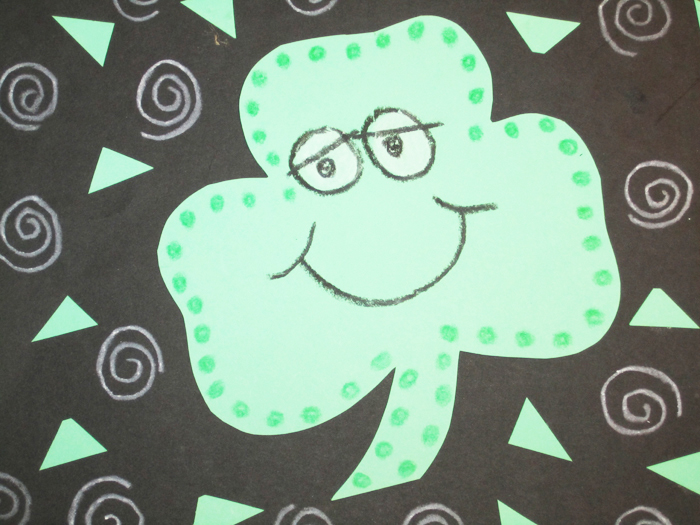 Black paper as a background makes an eye-catching picture, especially when you use white crayons!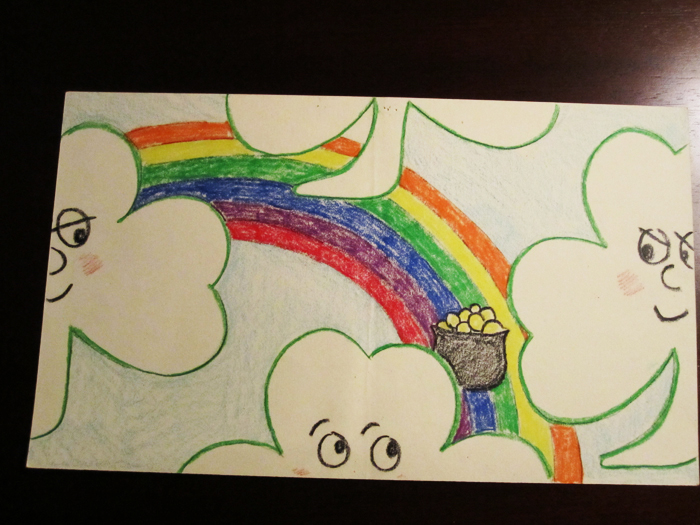 More "silly" shamrocks!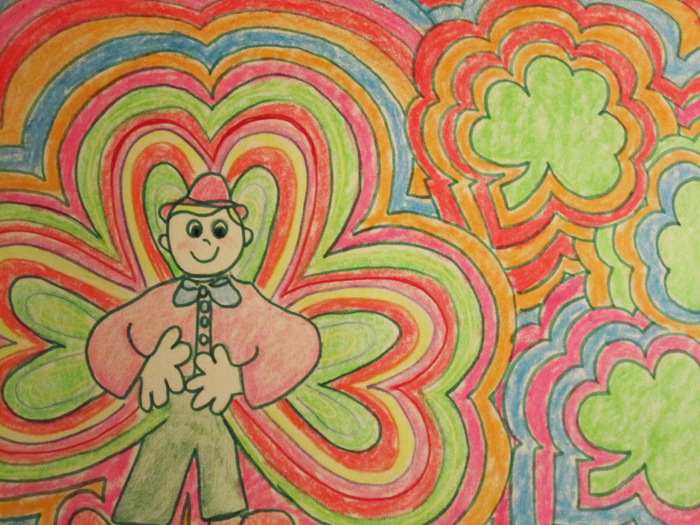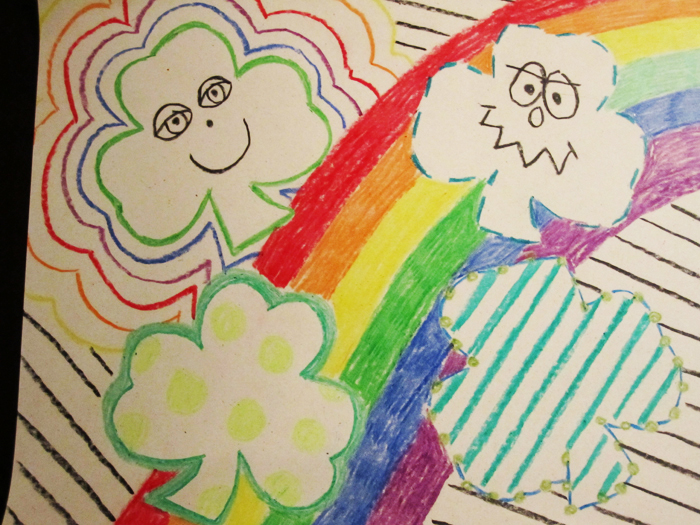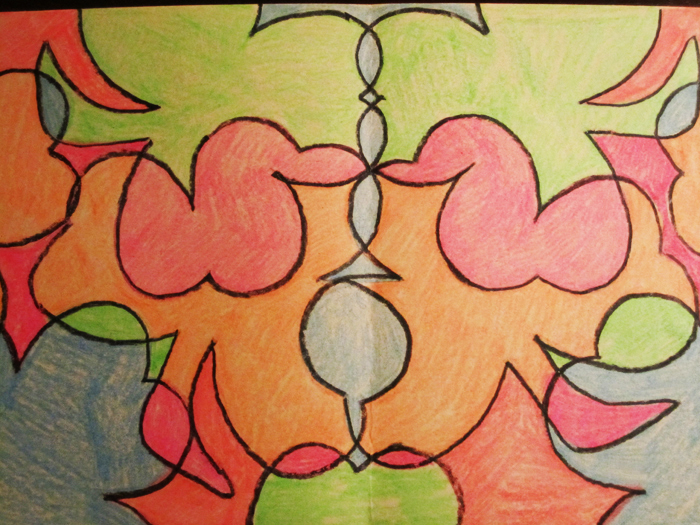 Tracing the shamrocks over and over again along with trying to match each side of the paper to the other makes for an interesting pattern!
Save
Save
Save
Save
Save
Save
Save
Save
Save
Save
Save
Save
Save